Ecologi - Buy one get one tree!
---
For every order that we receive...
We plant a tree
with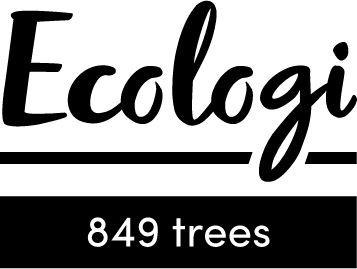 Why have we chosen to plant a tree for every order?
And that's not all we do either...


For EVERY order placed through our website, we will plant a tree to replace the paper packaging we have used, remove carbon from the atmosphere, fund climate projects around the world with our partner, Ecologi, and fight global warming. 
"The restoration of trees remains among the most effective strategies for climate change mitigation" - Science Magazine.


However, at Honig Klause Heidenau UK Ltd, we decided that we did not want to stop there! 


Packaging from sustainable sources
How exactly does it work?
Carbon neutral shipping emissions

You asked, we listened!

Many of our customers felt strongly that our brand should be responsible and cut down on single use plastics. Here at Honig Klause Heidenau UK Ltd, we believe that there is nothing more important than joining the campaign to save our planet. So, we have partnered with FSC.org to deliver your order in sustainable packaging from responsible sources.

We have switched from single use plastic inflatable bottle inserts within our packaging, and we now use original, ColomPac® cliamate neutral bottle boxes.

Furthermore, all of our cardboard shipping boxes are recycled and our loose-fill packing peanuts are supplied by our partner Eco Flo. These 100% biodegradable, loose-fill chips are fully compostable and made from sustainable and non-gm raw materials.

Natural honey and bee products delivered with less cost to our planet.

Great question... Quite simply; place ANY order through our website, with no minimum spend, and we will plant a tree for you, with the help of our non-profit partner: Ecologi.

By doing so, not only will you help our bees continue to thrive, you will also join the fight against climate change and offset your order packaging whilst removing carbon pollution from the atmosphere... All of this, whilst enjoying your mug of our hot honey mead!

The best thing?

This fantastic partnership and tree-planting scheme comes solely from our profit margins and does not cost you a single penny!

With your order confirmation, you will also receive a separate email certifying your very own, planted tree!

Ecologi is a non-profit organisation that plant trees and fund the world's best climate crisis solutions.

Why not visit our Ecologi homepage to take a look at our virtual forest?

In Addition to supporting #SaveTheBees, we are proud to be working with Offset by Shopify.

Every month, Offset calculates the total emissions generated by our shipped orders, and that number becomes our monthly Offset cost. The price is surprisingly low... often only a few pennies per order - and our Offset payments go towards other, further forest protection initiatives than the Ecologi partnership!

The Offset partnership works through Pachama, a fantastic initiative that funds the Jarí Para Forest Conservation Project in the Amazon Rainforest.



Find out more about the great work of Pachama here:

https://pachama.com/


You can view our Offset information page here:

https://honig-klause-heidenau.com/pages/offset-carbon-neutral-shipping-emissions
It's now common knowledge that one of the best tools to tackle the climate crisis and keep our temperatures from rising above 1.5C is to plant trees and restore the world's forest. They are also crucial to preventing ecological collapse.

Our tree planting partner works with 'The Eden Reforestation Projects' who plant millions of trees around the world each month. We are currently supporting their incredible work in Madagascar.

In planting trees for every order of honey and bee related products, we can together offset trees used for our packaging whilst also doing our bit to save the planet. FYI. 
Our bees will thank you too!